full width paragraph
A Great Place to Work!
Farmers' Electric Cooperative is an electric distribution cooperative headquartered in Chillicothe, Missouri serving approximately 13,000 meters. Farmers' Electric employs 36 people, including many who live in our service area. Our employees are committed to the Cooperative and are guided by our simple Mission Statement: Safety, Member-Owner, Delivery of Power. We are committed to the safety of our employees, Members, and our communities. We work for our Member-Owners and reflect their values. On Delivery of Power, we are committed to our Members and our co-workers to provide services vital to the lives of others.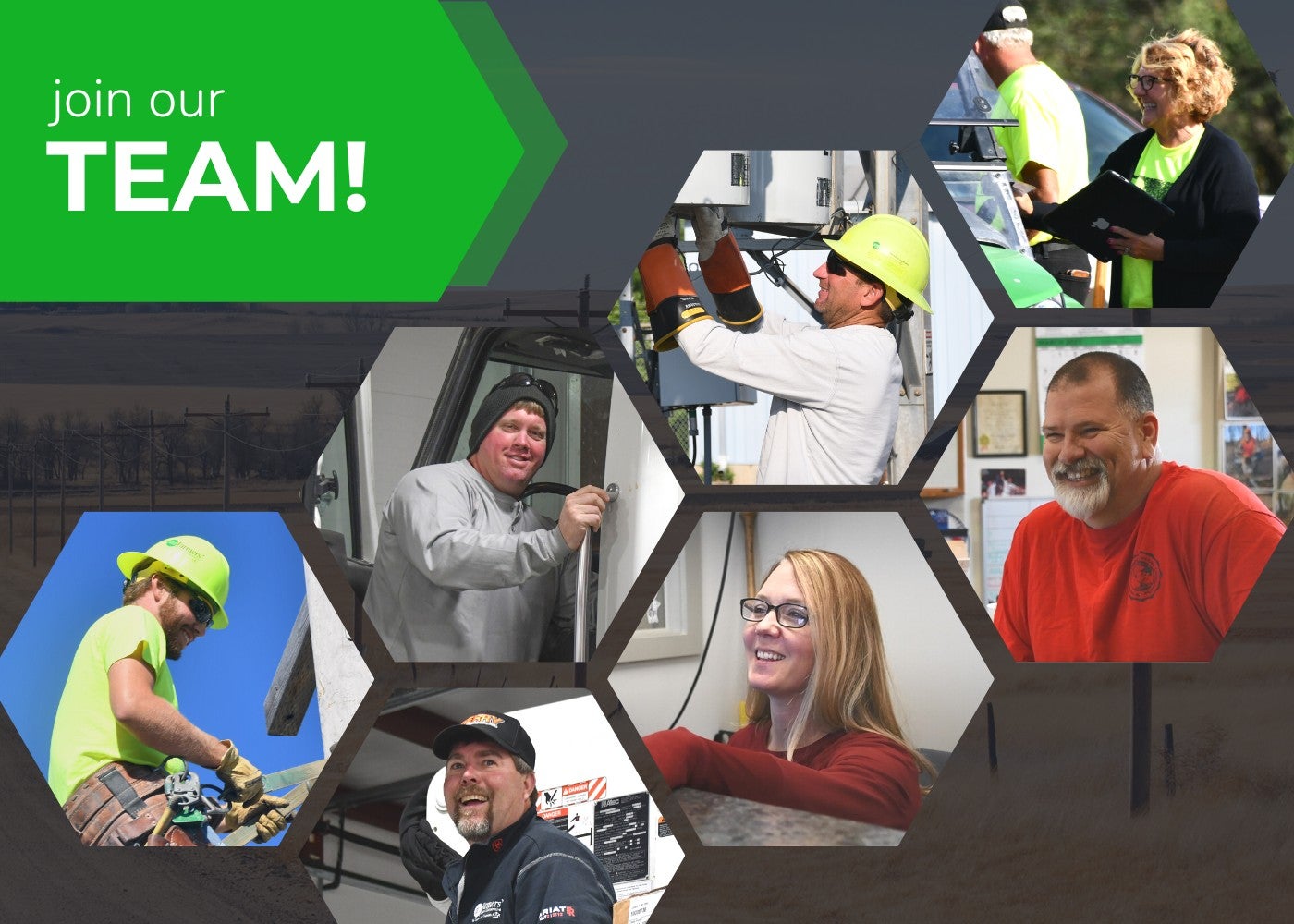 OFFICE INTERNSHIP
Farmers' Electric Cooperative has an opening for an Office Internship

The Office Intern will work directly with our Chief Financial Officer to assist in meeting our Members' needs. 
Responsibilities include:
Interaction with our Members

Assist with billing

Answer Members' questions and concerns

Provide information in a courteous and efficient manner
The ideal candidate will possess the following qualifications:
High school senior or currently enrolled in college

Ability to work with a team and interact with the public

Demonstrate a desire to excel

Ability to maintain an organized work environment, demonstrate the willingness to listen and learn, and maintain a positive attitude

Capable of operating a personal computer, calculator, printer, copy machine, telephone, shredder, and any other required office equipment.

Able to communicate clearly and accurately for work and safety compliance.
*Note – this job posting is for a student internship.  This is a temporary position.  It is a paid position, but no benefits are provided.  Management retains the right to assign or reassign duties and/or responsibilities at any time.  This internship will run from May 22, 2023 – August 11, 2023.
To apply, please mail or email a cover letter and resume by 4:30 p.m. on March 31, 2023, to:
Human Resources                                                               hr@fec-co.com
Farmers' Electric Cooperative
201 W. Business 36
Chillicothe MO 64601
full width paragraph
Positions are ideal for someone looking for a career with a stable, well-respected, and established organization. Our benefits include a competitive salary, medical, 401k match, defined benefit pension plan, paid vacation, sick leave, and holidays.
Farmers' Electric Cooperative is an equal opportunity provider and employer.