full width paragraph
A Great Place to Work!
Farmers' Electric Cooperative is an electric distribution cooperative headquartered in Chillicothe, Missouri serving approximately 13,000 meters. Farmers' employs 36 people, including many who live in our service area. Our employees are committed to the Cooperative and are guided by our simple Mission Statement: Safety, Member-Owner, Delivery of Power. We are committed to the safety of our employees, Members, and our communities. We work for our Member-Owners and reflect their values. On Delivery of Power, we are committed to our Members and our co-workers to provide services vital to the lives of others.
Here are a few reasons why Farmers' Electric is a great place to work:
We invest in employee development and advancement
We are active in the communities that we live in and serve
We provide a comprehensive employee benefit program
We are a forward-thinking organization with amazing people
Working at Farmers' Electric Cooperative is more than a job, it is a career filled with challenges, rewarding experiences, state-of-the-art tools, and exceptional benefits. We are searching for talented, enthusiastic people to contribute to our team. Opportunities exist to gain valuable experience and contribute new ideas in an ever-changing industry.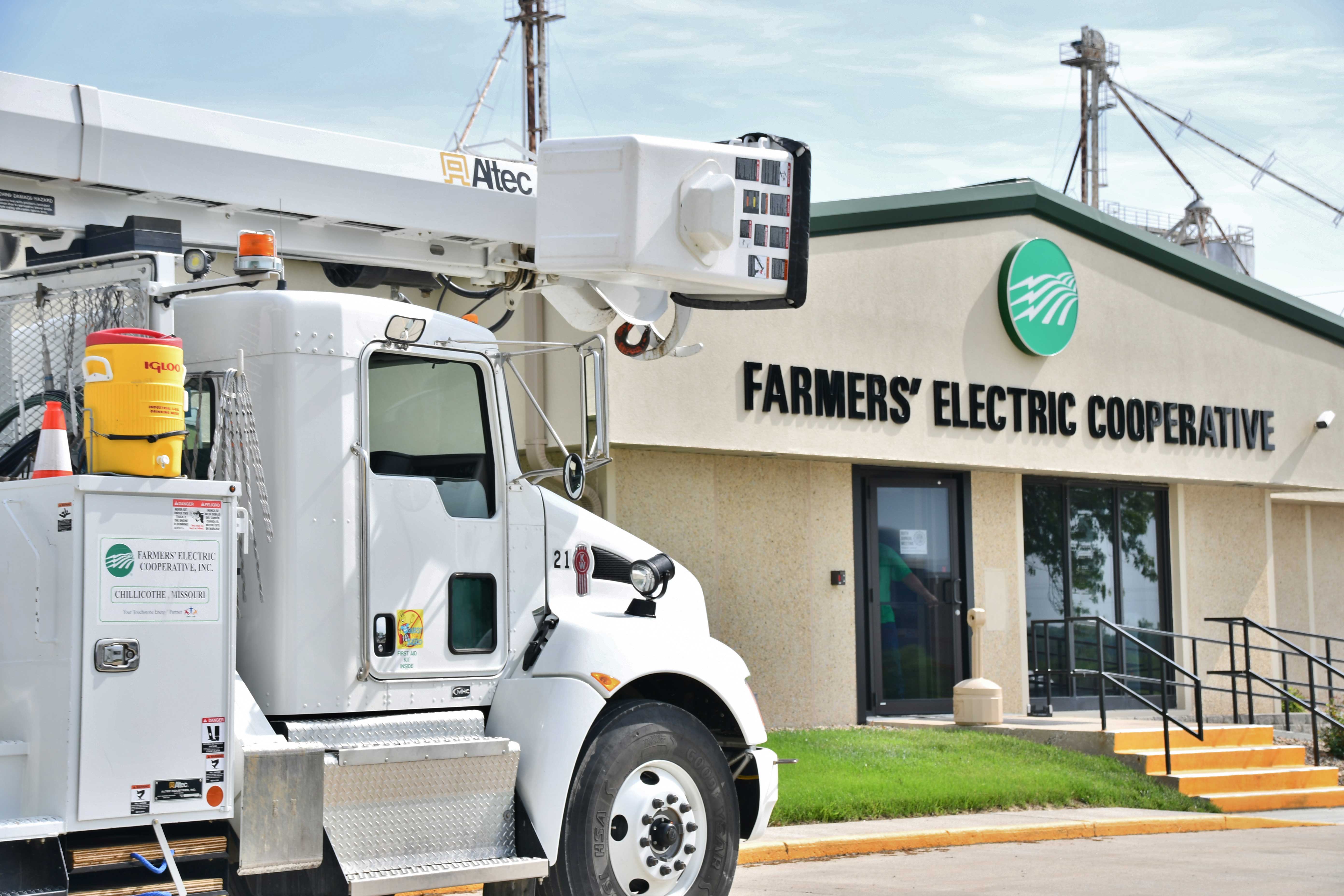 Member Services Representative
Farmers' Electric Cooperative has an immediate opening for a Member Services Representative. This position is based at the Cooperative headquarters in Chillicothe, Missouri.
This is an ideal position for someone looking for a career with a stable, well-respected, and established organization. Our benefits include a competitive salary, medical, 401k match, defined benefit pension plan, paid vacation, sick leave, and holidays.
Position Summary: The main responsibilities of this position focus on obtaining utility line GPS points for line staking, obtaining utility easements, using meter and other critical data to help resolve Member issues, assists with resolving Team Member computer hardware/software issues, and providing best-in-class Member service.
Essential Job Responsibilities:
Obtains GPS coordinates for utility line staking and utility line easements from Members or landowners.

Works directly with Cooperative Members to implement energy efficiencies designed to save energy and lower costs.

Administers the Cooperative's rebate program.

Assists Members with understanding energy consumption.

Provides assistance in operating and maintaining the Cooperative's Automated Meter Reading (AMR) system.

Utilize the Customer Information System (CIS) and AMR systems to gather and verify information.

Responsible for technical support of Cooperative computers, printers, and mobile devices.  Receives and troubleshoots user help desk requests to successful resolution.

Develops an understanding and assists with educating Cooperative Members on distributed generation.
Qualifications and Experience:  High School diploma or equivalent education required; two years of related work experience is desired.  Must have high computer skills and the ability to learn the Cooperative's distribution system.  Training in personal computer and related hardware maintenance and related network configuration desired.  Must be able to work with people in difficult situations to resolve problems.
Must be able to complete and pass CPR and first aid training, have a valid Missouri Class E driver's license, or the ability to obtain and maintain a safe driving record.
To apply: submit a cover letter, resume, and three professional references to Lacey Capps, Farmers' Electric Cooperative, 201 W Business 36, Chillicothe MO 64601, or lacey@fec-co.com. Position open until filled.
3rd Year Apprentice to Journeyman Lineman
Farmers' Electric Cooperative seeks a 3rd-year apprentice to journeyman lineman that will be stationed at Hamilton, Missouri.
Position Summary: Responsibilities include, but are not limited to, all aspects of construction and maintenance of overhead and underground electrical distribution systems.
Qualifications: Qualified candidates will have a high school diploma or equivalent. The position requires a valid Class A CDL operator license and medical DOT certificate. Pre-employment physical and drug testing will be required.
To apply: submit a cover letter, resume, and three professional references to Lacey Capps, Farmers' Electric Cooperative, 201 W Business 36, Chillicothe MO 64601, or lacey@fec-co.com. This position will be open until filled.
full width paragraph
Farmers' Electric Cooperative is an equal opportunity provider and employer.