full width paragraph
Our online account portal has been updated! Along with the new and improved mobile-friendly look, there are new features such as 'Quick Pay' and even more energy usage toggles. We have also condensed the long list of menu items into 3 main menus. Take a look at some of the new updates below or click 'Pay Online' at the top of the page to explore!

On the homepage, we have condensed the seven-item menu down to three main menus.

---
---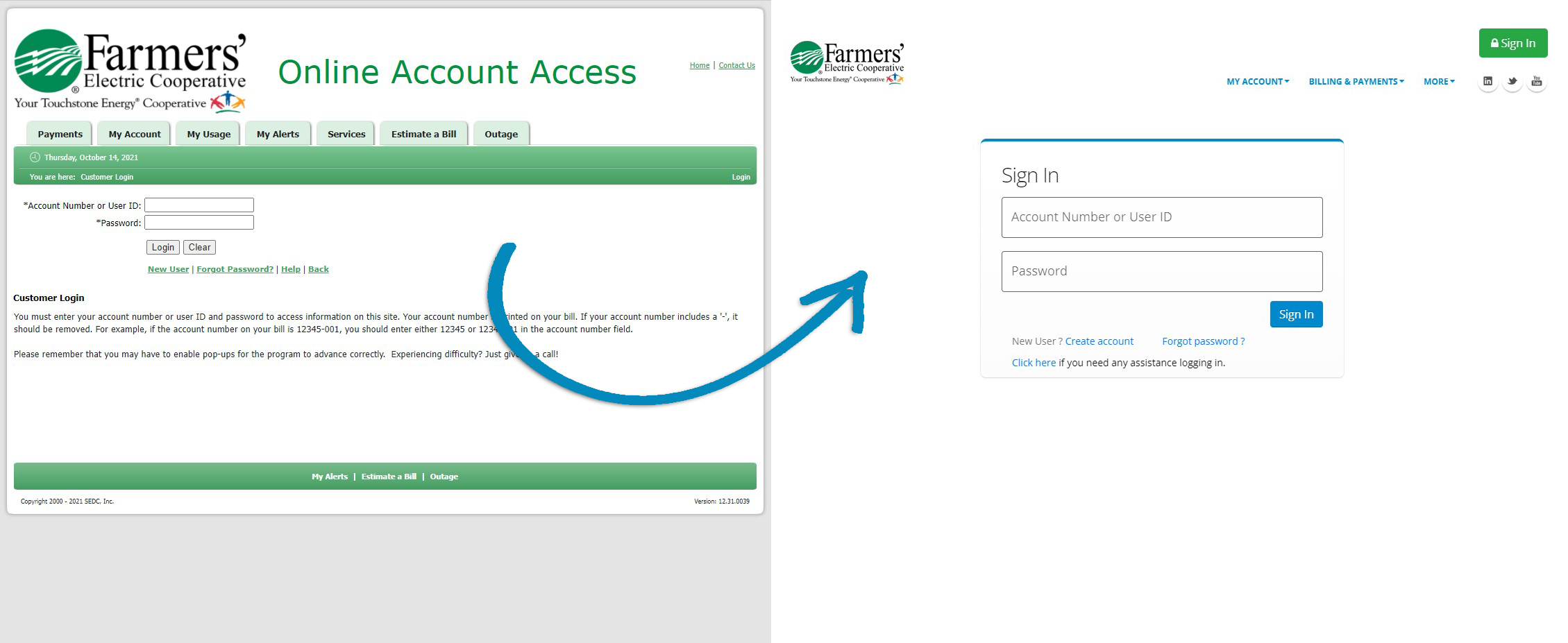 ---

Take a look at what's inside each main menu tab.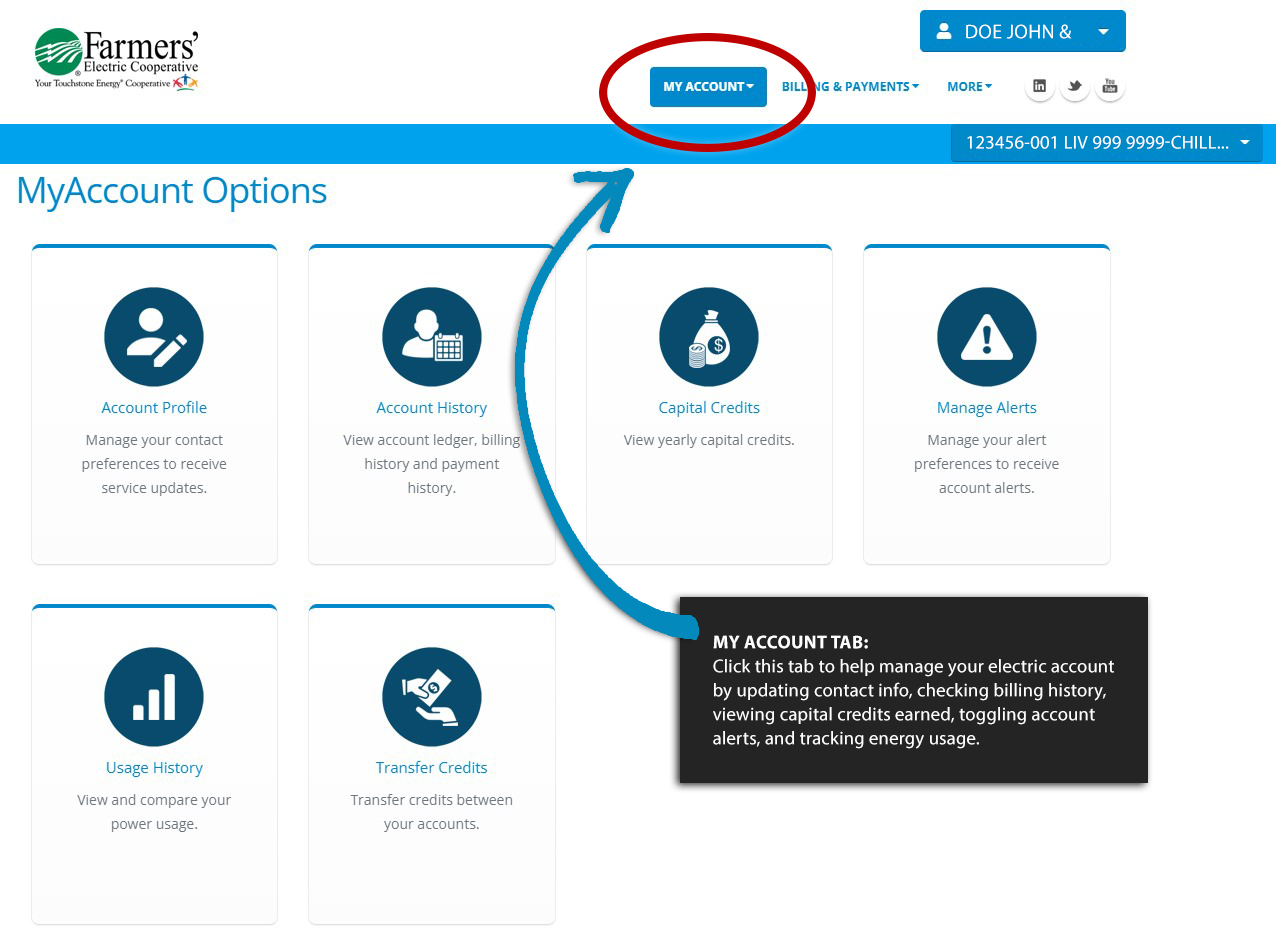 ---

There are several new ways to compare your energy usage over time.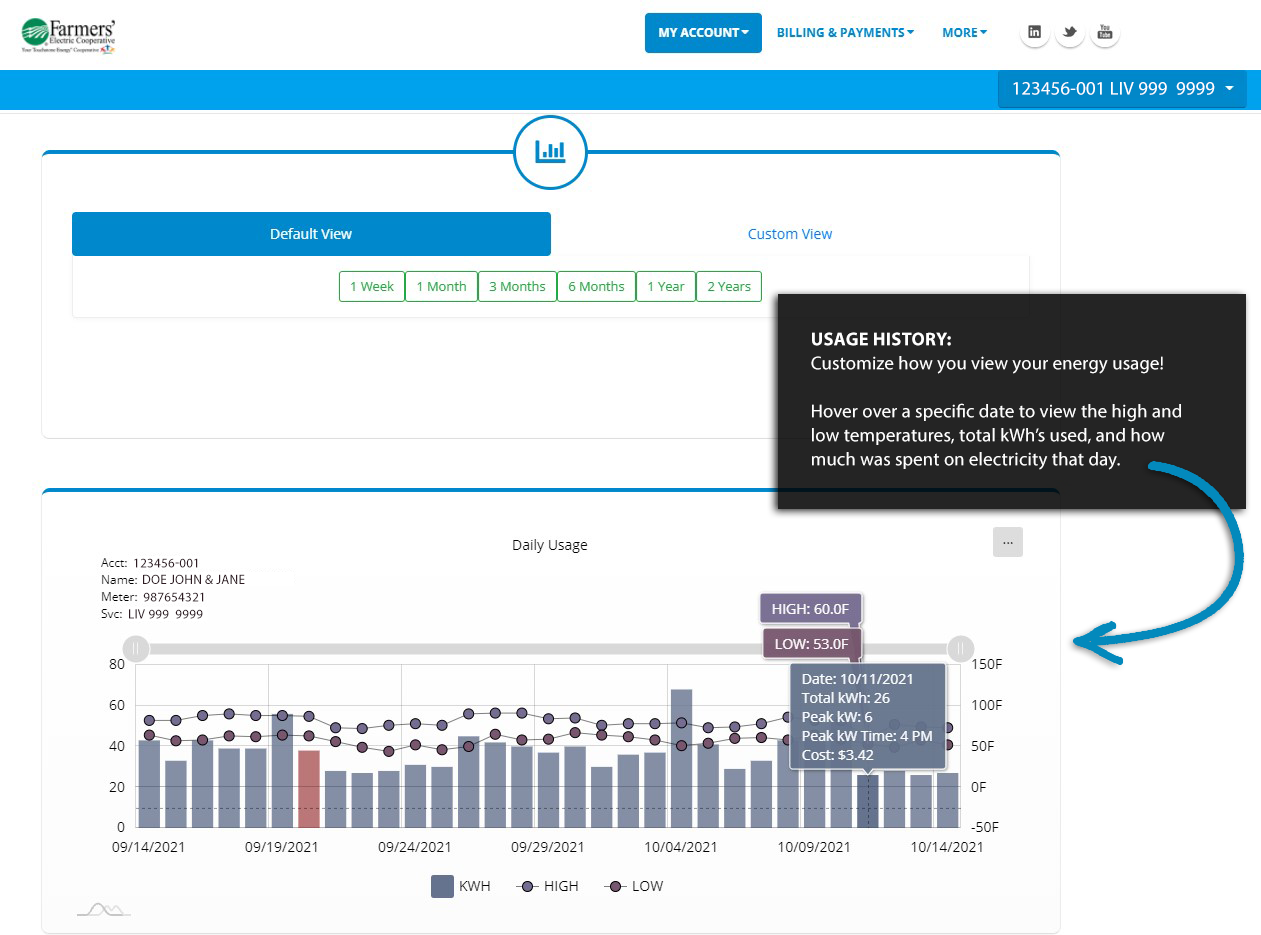 ---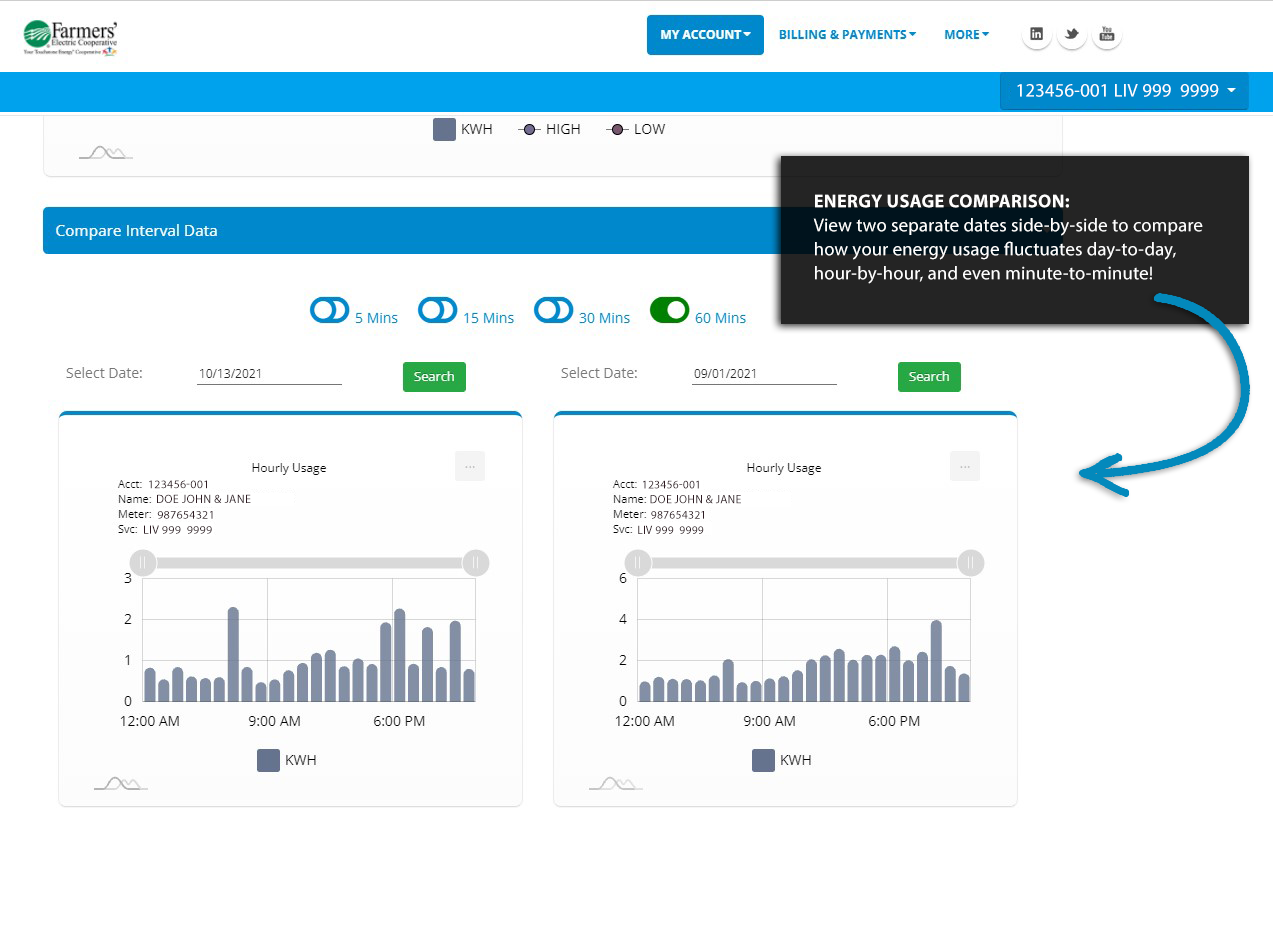 ---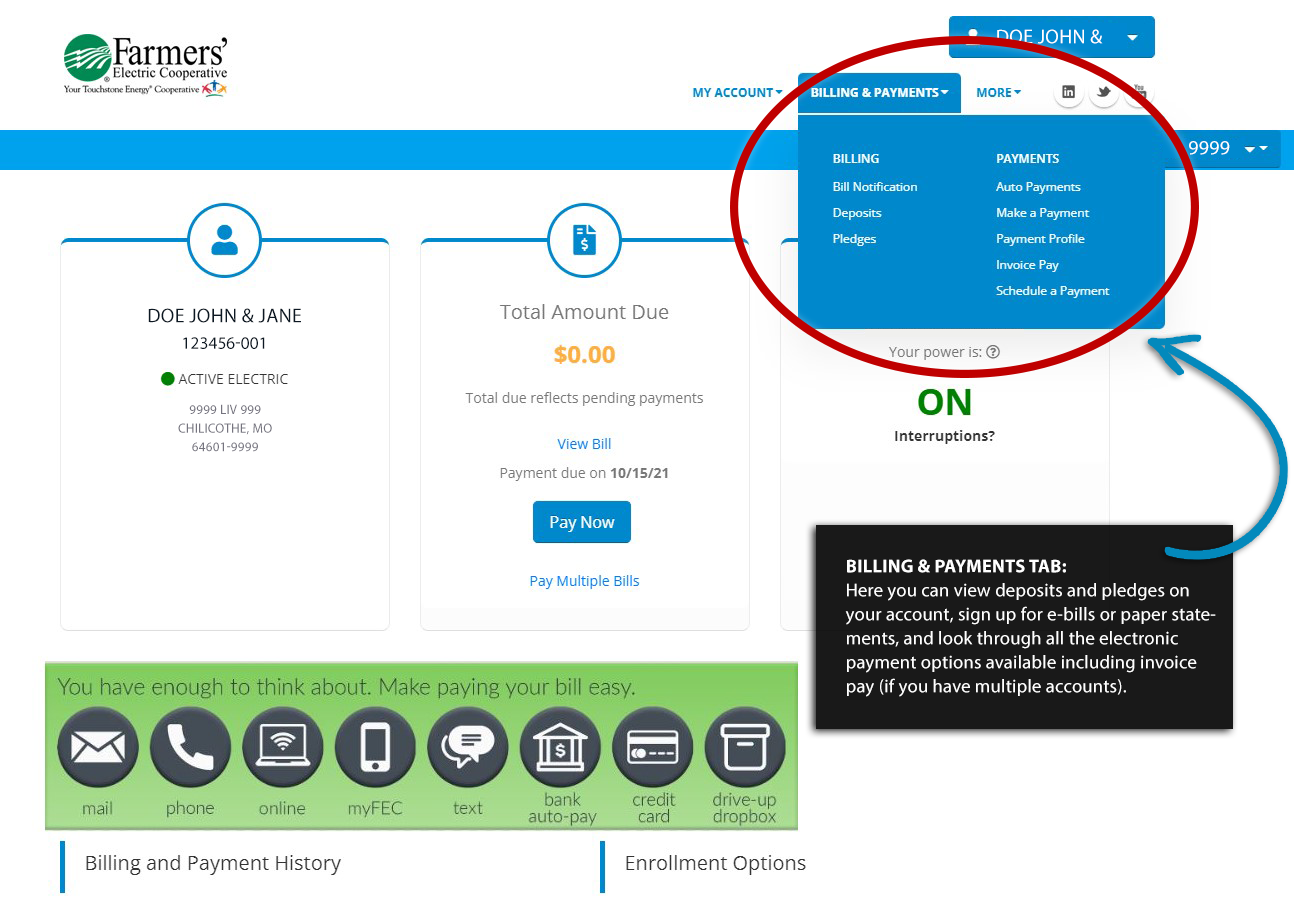 ---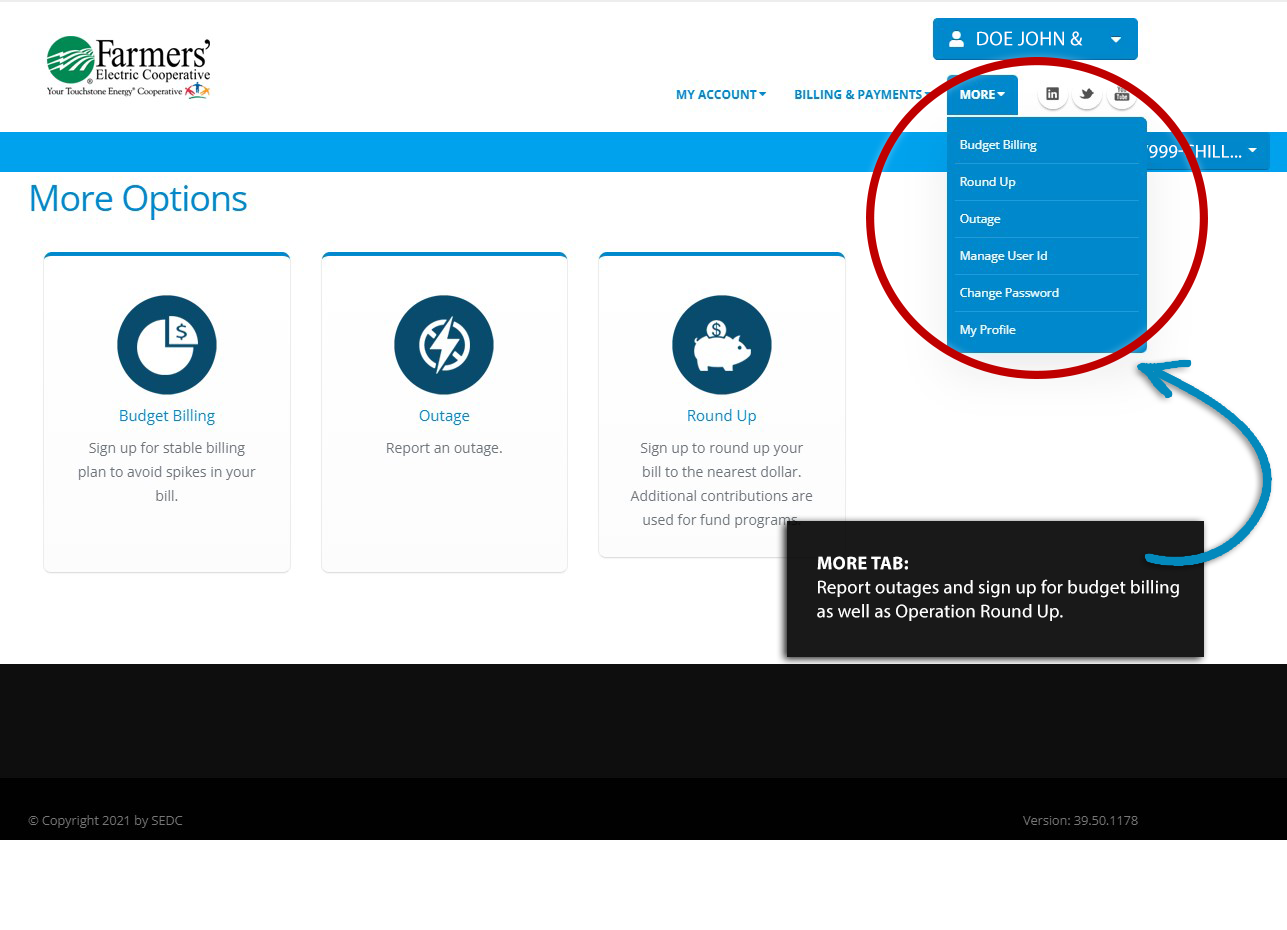 ---